CBD Products Available at Abundant Health Physical Medicine
At our practice, we love helping people live better, healthier lives, and we believe in offering products that can do exactly that. We're thrilled to offer natural CBD products to patients at Abundant Health Physical Medicine.
Why choose CBD? We have patients from all walks of life who give these products a try for a variety of reasons, including insomnia, mood stabilization, neuropathy, chronic or acute pain in the back, joints, headaches or beyond, and some enjoy taking them as a natural wellness supplement.
Interested in purchasing these products directly online? You can do so easily by following this link. If you have any trouble or questions, don't hesitate to contact our practice.
*Note: Upon your first purchase online, you'll be asked to create an account.
Our Available Products
We're happy to offer supplements, gummies, balms and more. Not sure what's right for you? Give us a call or ask us at your next appointment!


Enhanced CBD Extract
Our CBD oil contains pure MCT oil (Coconut oil), 99.8% Pure Hemp CBD (USA grown), Organic Fruit Extract, and a proprietary blend of FCC food grade Plant Terpenes.

Muscle and Joint Balm
Premium ingredients such as 99%+ pure CBD isolate, rare essential oils, and select plant terpenes have been thoughtfully blended to create this luxurious, one-of-a-kind balm to help soothe aches and pain.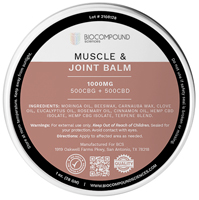 Daytime Infused Gummies | Tranquil Gummies with Melatonin
These fruit-based pectin and natural plant pigments (anthocyanin) make this gummy enjoyable for everyone. Every gummy is rich in terpenes, providing an entourage effect with the CBD.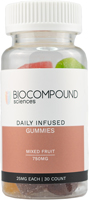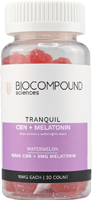 Neuropathic Assist CBD Capsules
Pharmacist-formulated to assist in activating and maintaining your body's Endocannabinoid System (ECS). Premium CBD isolate is encapsulated in vegetable based gelatin for easy dosage.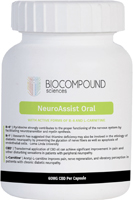 Neuropathic Assist (Topical)
B6 | Capsaicin | Magnesium

Wondering What Product is Right for You?
We'd love to help you learn more about the natural health benefits of CBD products offered in the practice. The next time you're in for a visit, be sure to ask us or simply give us a call with your questions.
We look forward to seeing you in the practice soon.
CONTACT US »


CBD Products | (563) 275-6332