Abundant Health Physical Medicine Team
Get to Know Us
Chiropractor
I want to provide people solutions, tools and resources to help them make lasting changes.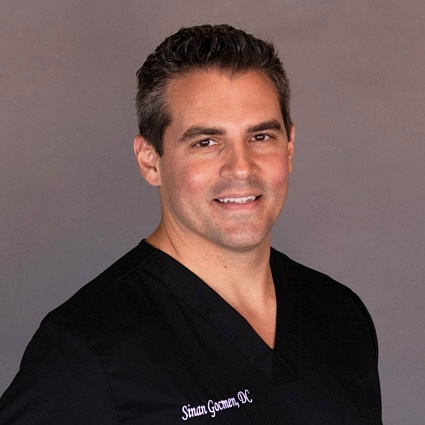 Chiropractic wasn't always Dr. Sinan's path. In fact, he was a chiropractic skeptic until a friend convinced him to give it a try. Though Dr. Sinan was into fitness and eating right, he ended up with the flu that left him bedridden for two weeks. It was the sickest he had ever been. Bedridden and with unrelenting migraines, he couldn't open his eyes or eat.
Realizing the Power of Chiropractic
Within two weeks, Dr. Sinan was back to his usual self. Once his strength returned, he visited his friend's office, Judge Family Chiropractic, in St. Charles, Illinois. There, he was surprised to see the place jam-packed with families who all knew about the importance of getting their nervous system checked. Dr. Sinan wanted to live out his mission and purpose, so he packed his bags and moved to Davenport, Iowa.
Nurse Practitioner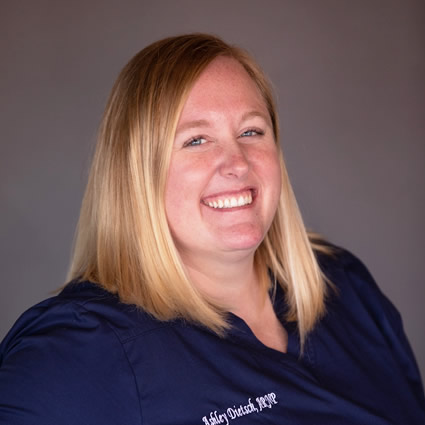 Ashley Dietsch is a nurse practitioner at Abundant Health Physical Medicine and she enjoys helping individuals improve their health and being able to witness their health progress and accomplishments.
She graduated from St. Ambrose University in 2007 with a Bachelor of Science in Behavioral Neuroscience. She then attended Black Hawk College where she graduated in 2010 with an Associate of Applied Science in Nursing. After, she attended Walden University and graduated in 2019 with a Master of Science as a Family Nurse Practitioner. She is Family Nurse Practitioner Board Certified through the American Nurses Credentialing Center.
Ashley has worked as a registered nurse in the hospital setting since 2011, and worked on a surgical unit for 2.5 years. The remainder of her experience is as a labor and delivery nurse from 2013 until 2019.
After first meeting with Dr. Sinan and hearing more about chiropractic and natural joint pain relief she did more research on her own. The ability to use minimal medications to help individuals regenerate and improve their health was appealing to her as it allows the individual to receive long term results with minimal medications and avoid a short term quick fix or an invasive surgery.
In her years as a nurse, she saw the general health of our population decline over the year. Due to this, she felt that surgical procedures have become somewhat "normal" for individuals to expect. She believes it is important to see everyone as an individual to determine the best treatment plan to improve health and physical functioning and to avoid invasive surgeries and overmedicating.
Ashley loves spending time with family – her husband, Michael and their two children. She loves to read, and enjoys having movie nights with her family, getting "makeovers" from her 5 year old daughter, Lauren, and loves having nerf wars with her 8 year old son, Grant. She has lived in the Quad City area for her whole life.
Medical Office Assistant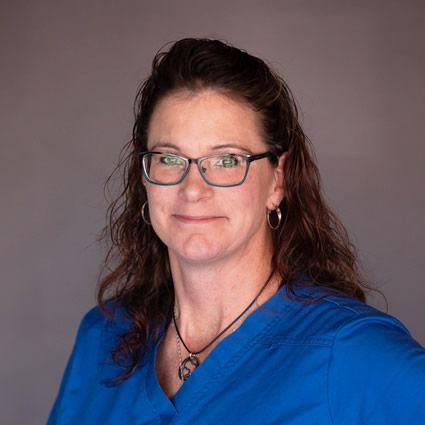 I have worked in the healthcare industry for most of my career, most recently as a Pharmacy Technician for almost 10 years.
Besides being a long time chiropractic patient of Dr. Sinan's, I grew increasingly frustrated watching so many people become addicted to opioids and neurological medications to barely treat their pain. This made it an easy choice to begin my career in Physical Medicine. Keeping our patients OFF of the medications that barely treat pain and neurological issues and letting their bodies heal from the inside out is my complete focus! Seeing the results of the services that we offer, and without the dangerous side affects of medication is why I love my job!
When I am not helping our patients live their most Abundant Lives, I am a wife, mother and grandmother who enjoys drag racing, crafting and singing with my husband.

Abundant Health Physical Medicine Team | (563) 275-6332