Meet the Team at Abundant Health Physical Medicine
Get to Know Us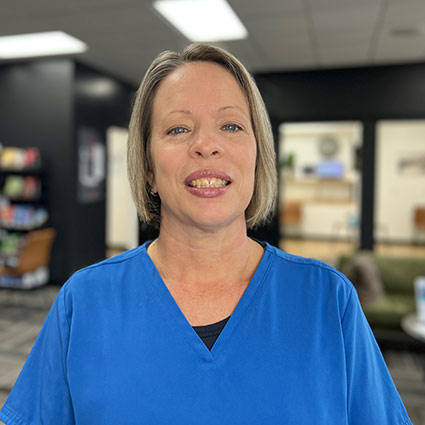 Amanda Alongi, ARNP
Amanda Alongi always had a logical mind, and she loved math and sciences growing up. She was interested in medicine or healthcare fields, and the one-on-one caring aspects of nursing appealed to her the most. She has pursued extensive education in the field and now holds the title of Advanced Registered Nurse Practitioner (ARNP). She attended University of Illinois, where she received her bachelor's degree, and then went on for a master's degree from Bradley University in Illinois. Before becoming an Advanced Registered Nurse Practitioner, Amanda worked as a Registered Nurse.
Amanda loves offering our
Abundant Health Physical Medicine
patients the help and care they need to achieve their long-term wellness and recovery goals. She administers our restorative medicine injections, such as platelet-rich plasma (PRP) therapy, as well
IV nutrient drips
, intramuscular vitamin injections, joint and trigger point injections.
Our patients are often in pain, and Amanda strives to provide our services in the gentlest, most comfortable manner possible to help you relax and enjoy regaining optimal health.
Amanda wants you to be an active participant in your care, and to do that, you need to understand how your body works and how our services can benefit you. She'll explain everything she's doing and take the time to answer any of your questions. She'll also let you know how you can expect to feel after receiving your services.
When she's not helping patients, Amanda loves spending time with her dog. She gets up early to take her for a walk almost every morning, even when it's 16 degrees outside! She also has four grandkids who she babysits whenever she can. In the evening, she enjoys crocheting blankets while watching her favorite TV shows.

Meet the Team at Abundant Health Physical Medicine | (563) 275-6332